Dongfeng KL 400hp 6x4 Tractor Truck
Dongfeng KL 400hp 6x4 Tractor Truck
Dongfeng

Hubei

30 day

1000 units / year
Dongfeng KL is developed for the transport requirements which means via premium and reliable design you've got a maximum uptime guarantee. That means your truck will always be available when you need it.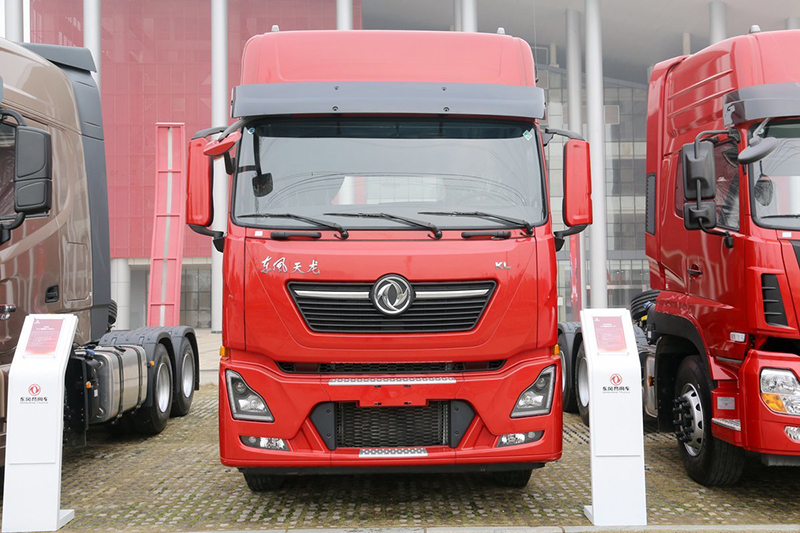 KL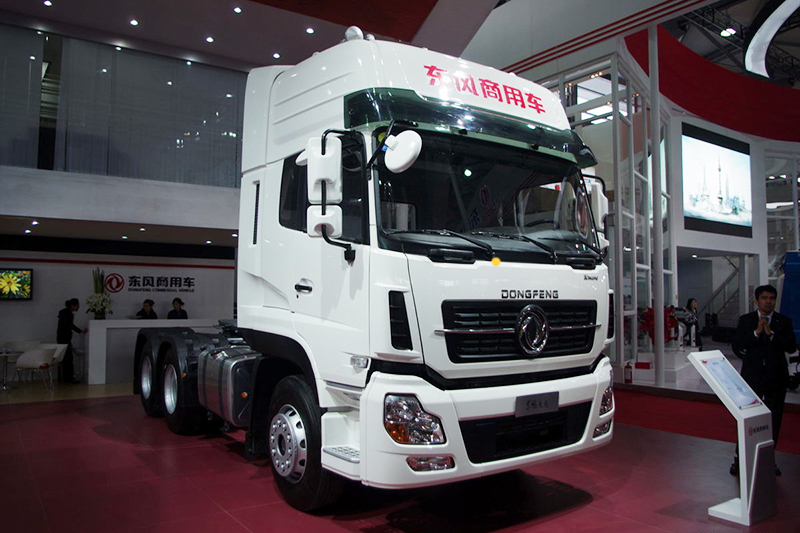 VL
Dongfeng KL / VL is developed for the transport requirements which means via premium and reliable design you've got a maximum uptime guarantee. That means your truck will always be available when you need it.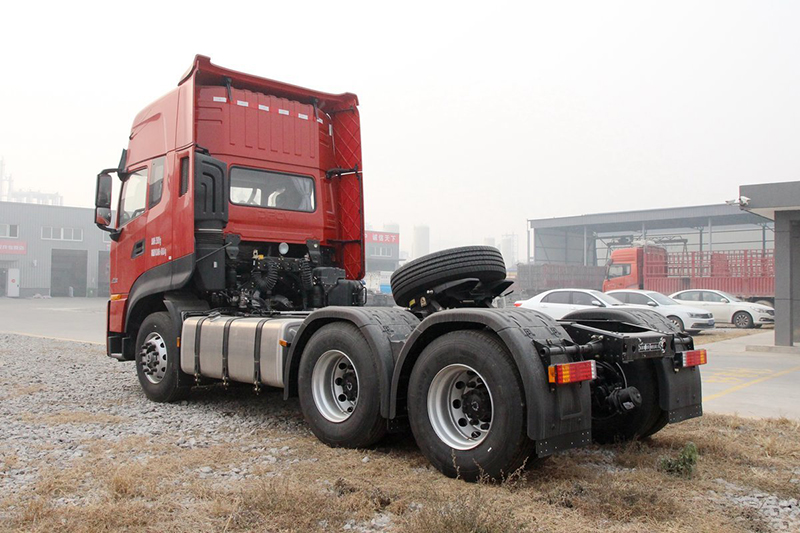 1. Fuel is precious. And expensive. So we help you get the most out of every drop, fuel saving strategies that make a big difference to your bottom line.
2. Via premium and reliable design you've got a maximum uptime guarantee. That means your truck will always be available when you need it.
3. We`re obsessed with safety. The fewer accidents you have, the more time your truck (and the driver) is on the road. It`s also brimming with safety features to protect the truck, the driver and other road users. Equipped with advanced intelligent technology of dongfeng commercial vehicles, LDWS, FCWS, TPMS, BSD, panoramic imaging, fatigue monitoring, AEBS, ACC, LKA and other technologies, guaranteeing the safety of vehicles, goods.
4. the target is clear with one thing in mind, efficiency. The more aerodynamic the truck is, the more you'll get out of every drop of fuel. we've fine-tuned the cab design and spoilers. Making it all glide smoothly through the air. Saving fuel.
5.Excellent fuel economy performance, power performance and superior maintenance interval, bring the industry's top profitability. Beautiful shape design, comfortable configuration and safe intelligent technology bring the best driving experience. It makes KL become super efficient and reliable partners of your trip.
6. Every component and every conceivable space has been meticulously designed to make you more comfortable , either working or sleeping.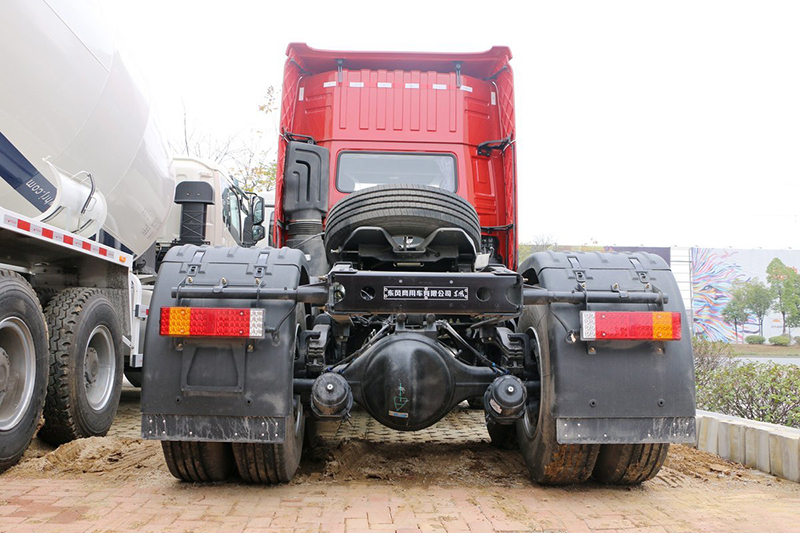 DFH4251AX4AV-TF37

Cabin

VL Double Bunks Cabin

Engine

ISL9.5-400E51A

Transmission

12JSD180TA

Top Gear Ratio : 0.78
1st Gear Ratio : 12.1

Front Axle

6.75T

Rear Axle

10T x 2

3.909

Frame

280×90×8

Tire

12.00R22.5

Fuel Tank (L)

550 Aluminum

Wheelbase (mm)

3300+1350

Economic speed (km/h)

77-90

Standard

Engine brake \ Central lock \ Cruise control \ Air conditioner \ Power window

Electrically heated rear view mirror \ Upper-bunk \ Skylights \ 4 points full suspension cabin

Electric turning cab \ Metallic paint \ ABS \ 165Ah Maintenance-free battery \ Steel rim
Longitudinal tread tire \ Shaft differential lock \ Automatic adjusting arm \ Fender
Anti-splash device \ Fifth wheel 90#

Option

Whole vehicle magnesium aluminum \ KL Double Bunks Cabin \ Auto air conditioner
Multi-function steering wheel \ LDWS+FCWS system \ Auto cruise control


Chassis


With a reliable powertrain, wide power range, various driving configurations, a solid and reliable chassis, the Dongfeng KL brings together trust, professionalism and global technique.
All to meet market demands for fast, clean and reliable transportation. Typical transport assignments range from: dangerous cargo, refrigerated goods, agricultural product to general cargo and light goods. Dongfeng KL has reached the total sales of more than 500,000 units.It has become a highly appreciated product with the highest market share in China.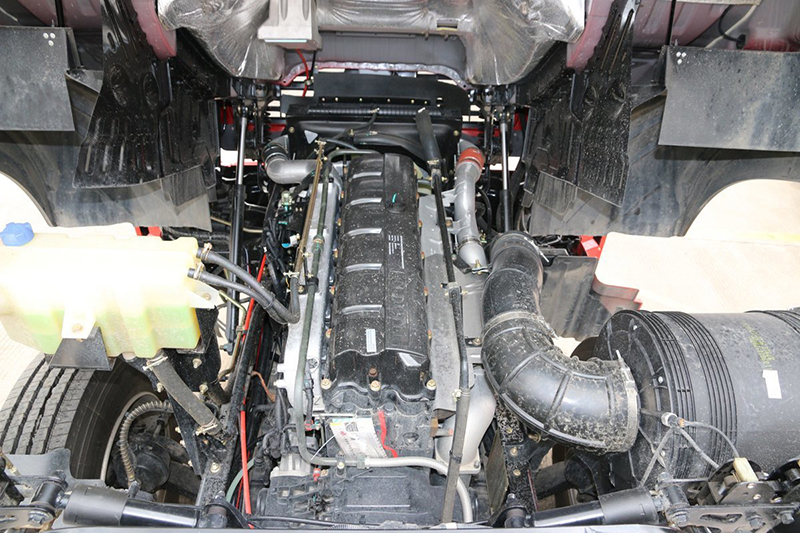 The 8.9L and 9.5L fully electronically controlled engines of Cummins ISL series with a power range of 290-400HP is lighter than the equivalent displacement engine, it is only 714 kg with a more compact structure and stronger power.
Leading manufacturing process
Use integrated design of cylinder and oil circuit, high-strength steel forged crankshaft, high durability piston and cylinder liner with special surface treatment process,which is reliable and durable.
Advanced electronic intelligence platform
Large capacity electronic control module, acquire information from all drive train components, including electronic gearboxes, ABS brakes and ASR slip via standard data buses to form a seamless flow of information and share it through a high-speed data communication interface to ensure that the engine remains in optimal working condition during operation. It maintains high efficiency and low fuel consumption under different load conditions. It has self-protection and intelligent diagnosis functions such as anti-vibration, anti-overheat and anti-overload as well.The reliability and durability are excellent.
Efficient and fuel-saving
High-pressure common rail fuel system with higher injection pressure which can be 1800 bar, more precise control of injection timing and fuel-injection quantity, more complete combustion, wide economic fuel consumption area, fuel economy has improved greatly to further improve low-speed performance. Noise reduction and cold start performance are better.
Strong power
Starting fast, good acceleration, powerful climbing performance, super low torque output.
Use economy
The engine subsystem is highly integrated to achieve fuel economy and consumption reduction in multiple ways, higher power consumption, stable and reliable operation performance under complex working conditions, excellent power performance, long service life and long maintenance intervals.
Emission leading International certification

State V and EEV are derived from the same basic platform development, durable, reliable and strong inheritance. Only by adjusting the urea injection amount, the post-processing system can be upgraded to achieve the European V/EEV standard without complicated structural adjustment.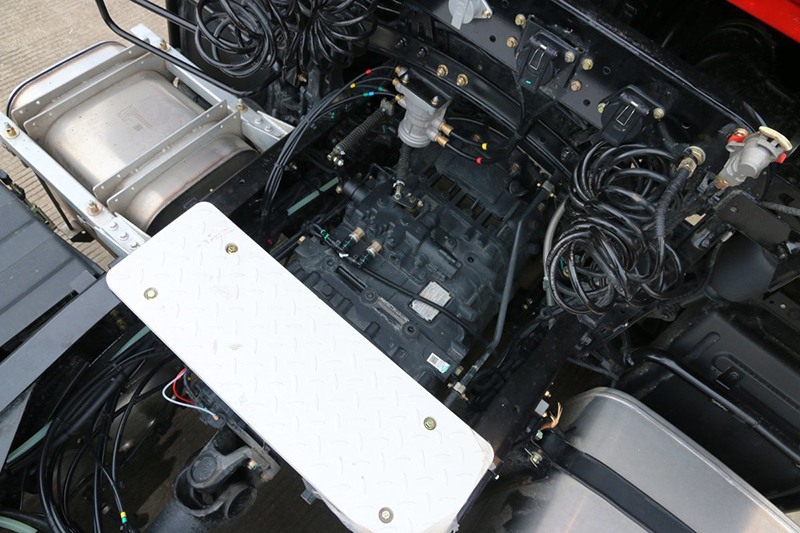 14 forward gears, two reverse gears with max torque output of 2,000 Nm. Rear auxiliary transmission introduces the planetary gear train with even loads. The short-stroke synchronizer, ensures smooth and convenient gear shifting. The integrated gearshift mechanism plus the precise control achieves smooth gearshift.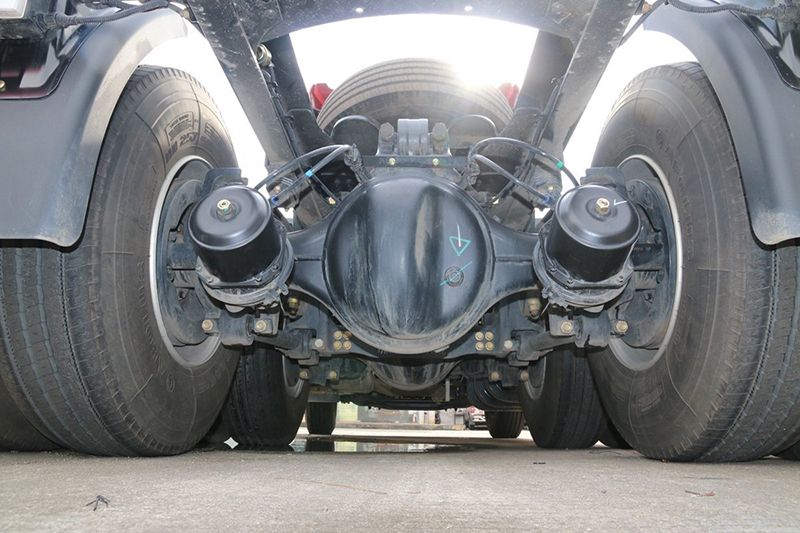 Rear axle with large torque output and a wide ratio range. Integrated main reducer housing with light weight, high strength and good sealing. High-specification bearing, ensures reliability of transmission parts. The patented lubricating pump technology for the middle axle, effectively prevent burn-out of bearing.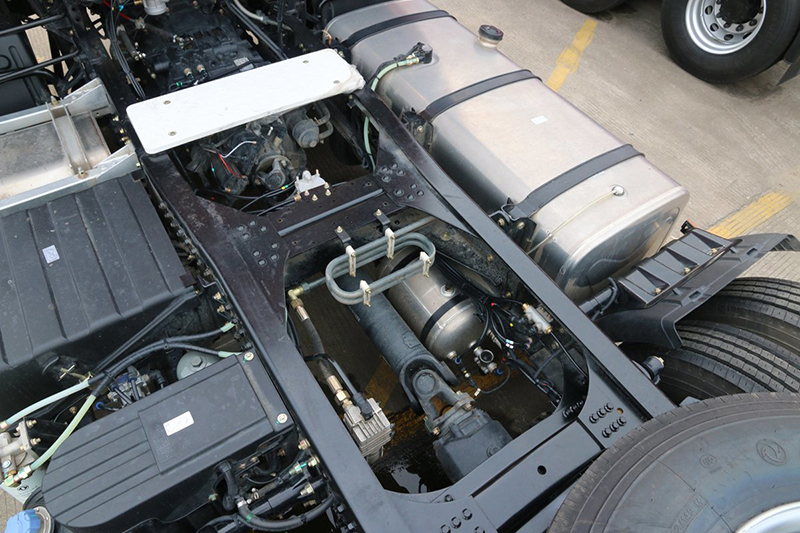 The gas storage tank is placed above the exhaust pipe in the frame; Separate with fireproof insulation material to avoid high temperature and damage.
Chassis wiring harness is arranged inside the frame, reasonable and neat layout, tied and fixed, beautiful and durable.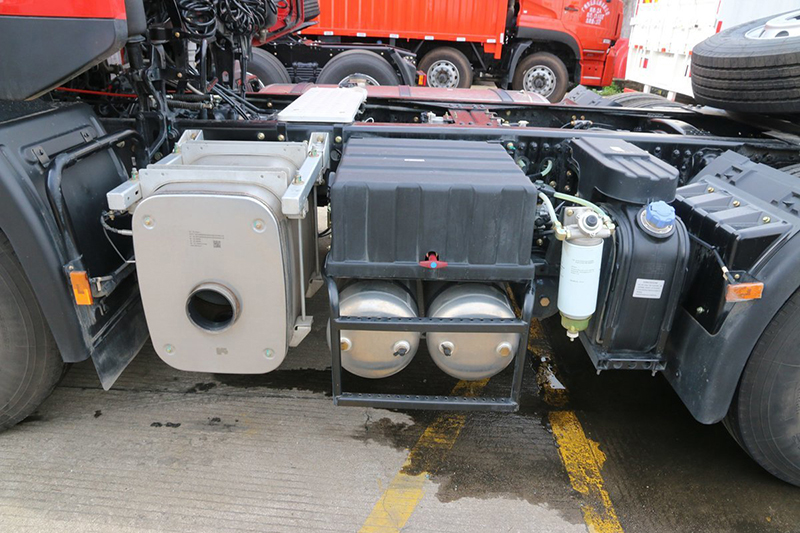 The battery and gas storage tank are located on the left side of the vehicle, and the fuel tank is located on the right side of the vehicle separately.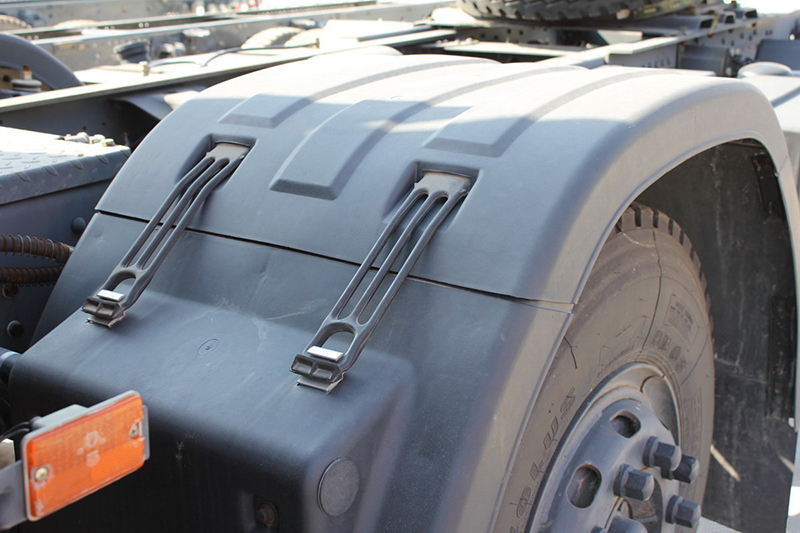 Split type detachable fender, to meet the safety of driving, but also reduce the difficulty and cost of after-sales maintenance.
Cabin
KL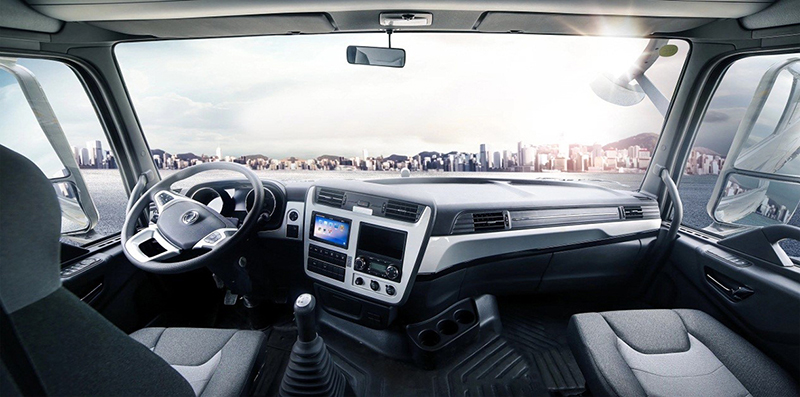 Dongfeng KL truck adopts European truck design.The design focuses on lightweight, technology-based, internet-based, intelligent and high-return design to meet customers' demand for heavy CARDS. China is now the leader in heavy trucks. Dongfeng KL cab has lower wind resistance and improves fuel economy with chassis optimization.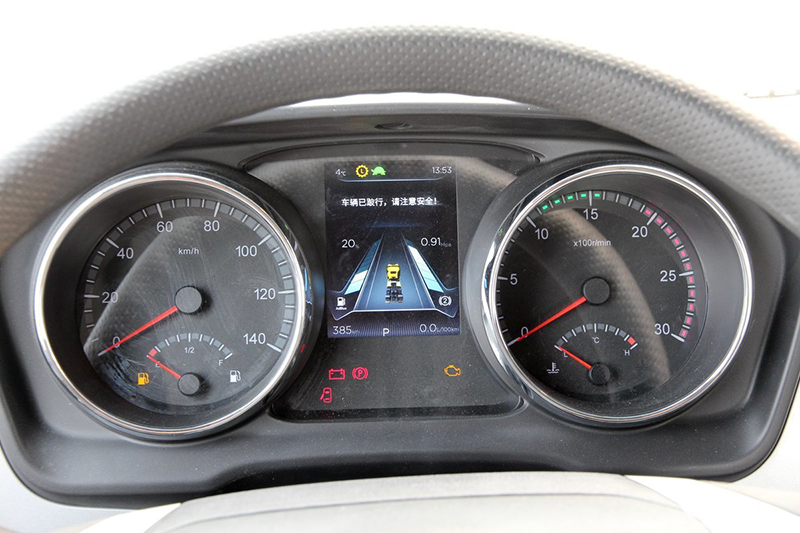 LCD instrument panel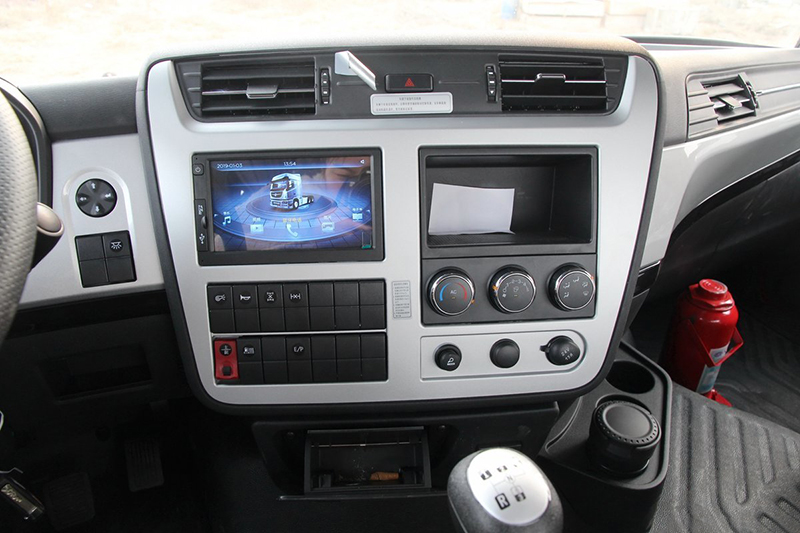 Multi-function entertainment central control screen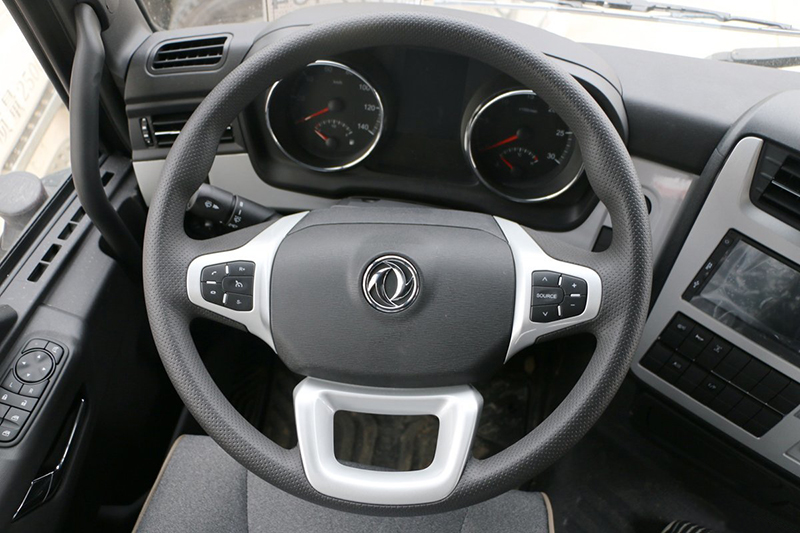 Multifunctional directional disc with bluetooth and ACC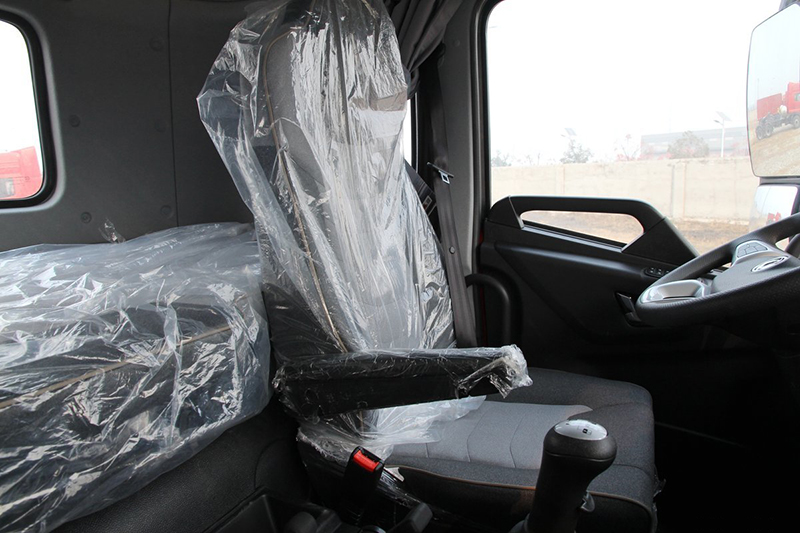 The driver's airbag cushioning seat has armrests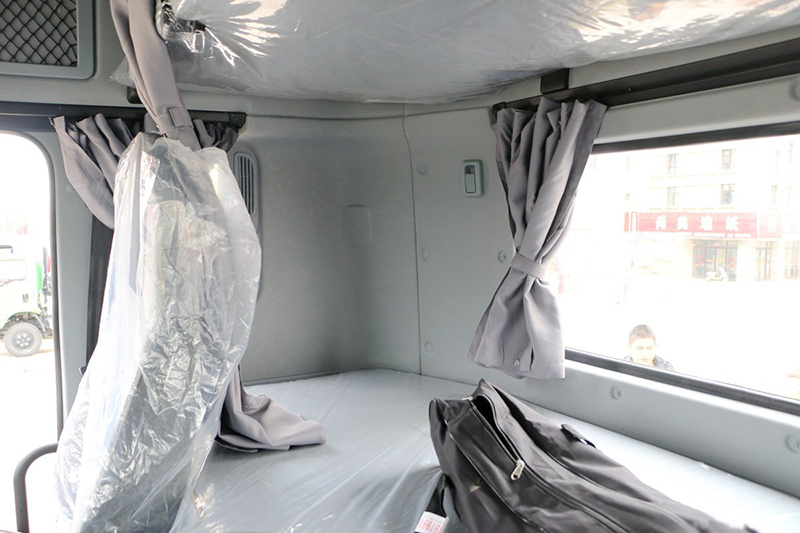 Lower Bank: Dongfeng KL's lower bunk can reach 1m, and the berth is equipped with air ducts, storage network, small lights, etc.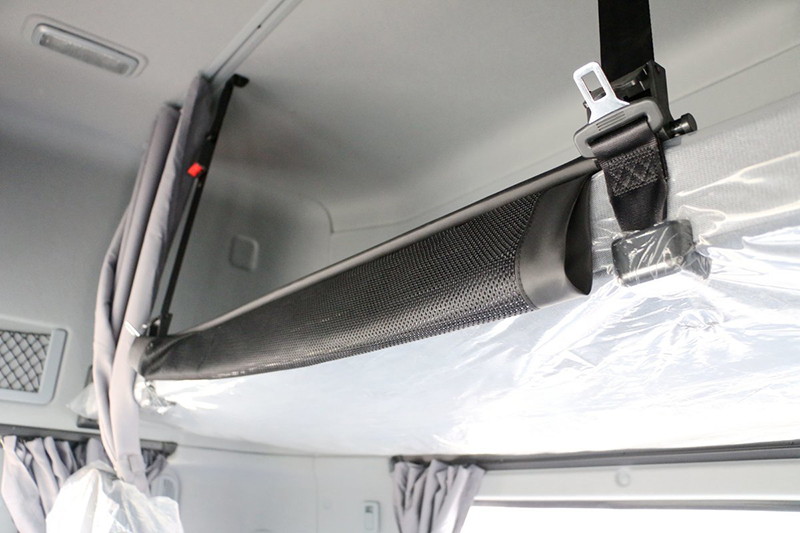 Upper bunk: Upper bunk with shade curtain, reading lamp, etc.Turn up when not in use.Flexible space is used at will.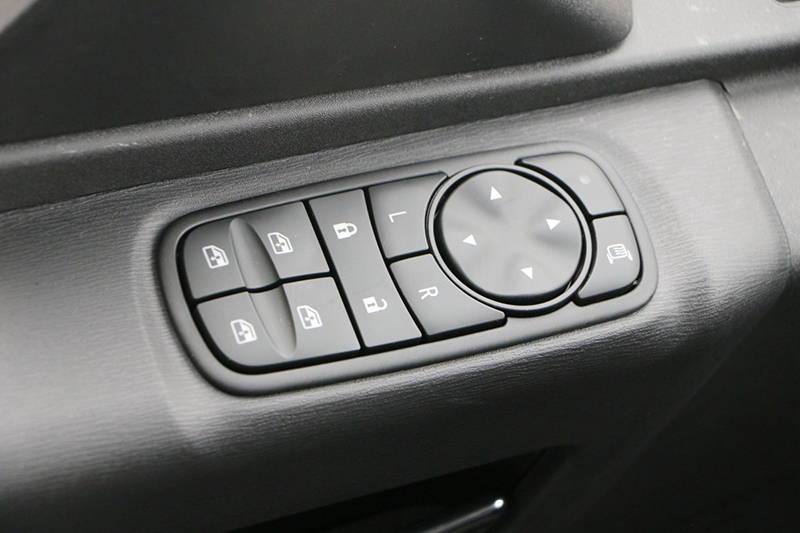 The door key: Dongfeng KL door button design functions are very complete, in addition to electric window adjustment, but also with electric adjustment electric heating rearview mirror, central lock and other functions.And the door also has a vent, can be used in the window fog, improve traffic safety.
VL
The layout of the central control is simple and luxurious. The overall design conforms to ergonomics. The floor design is flat.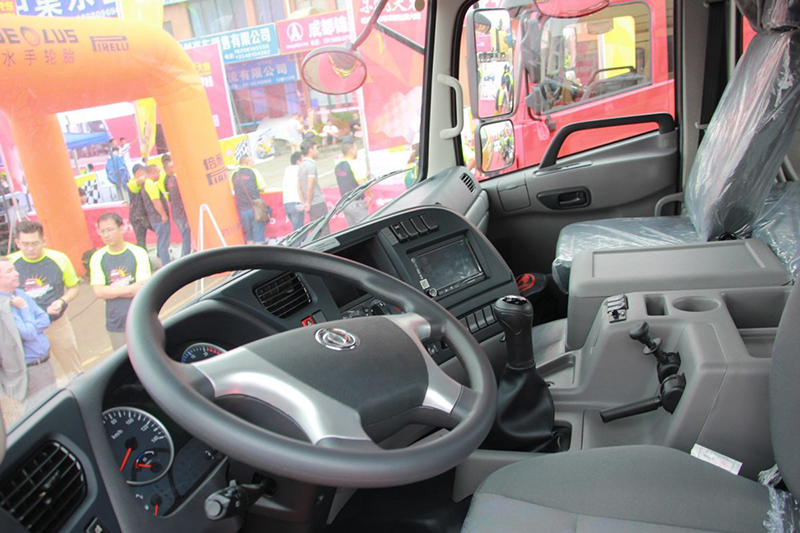 The curved dashboard is designed with driver in focus. All instruments and controls are easy to read and reach from the drivers position.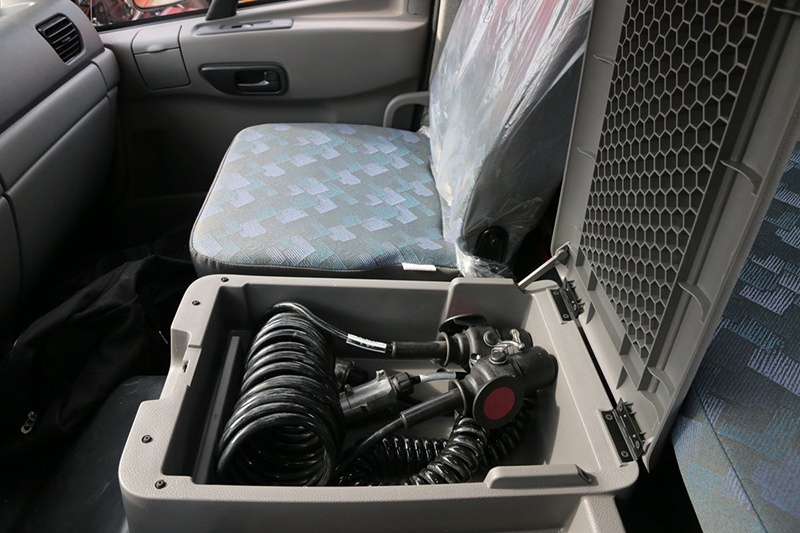 Central control huge storage space, built-in high-pressure spray gun, can ensure the clean and tidy driving room.(airbrush can be taken out and used separately)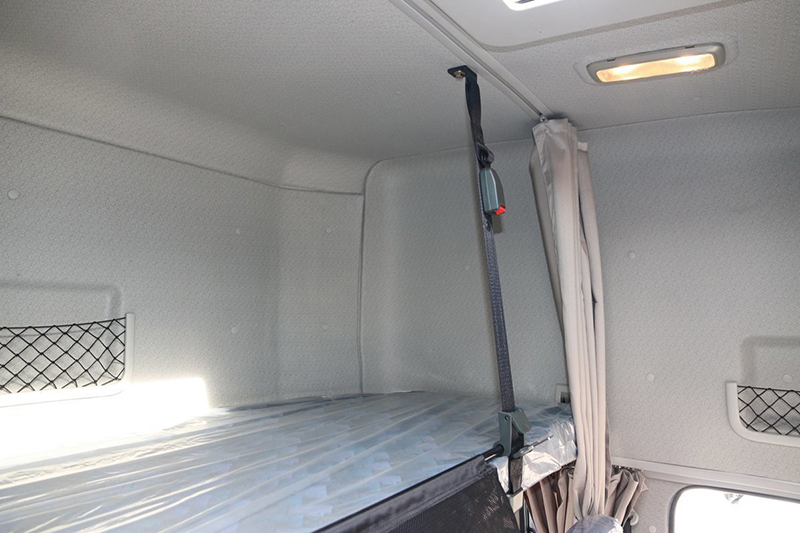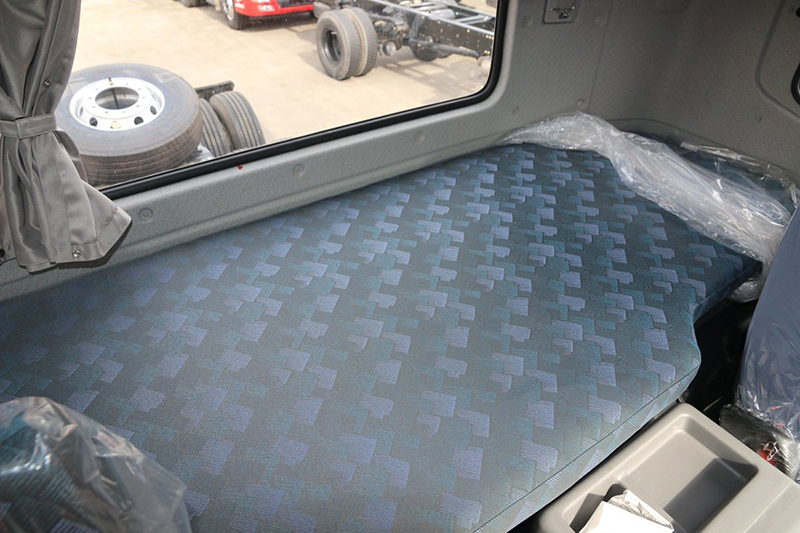 The sleeper of tianlong cab reaches 850mm, with humanized design such as sleeper reading light and front reading light.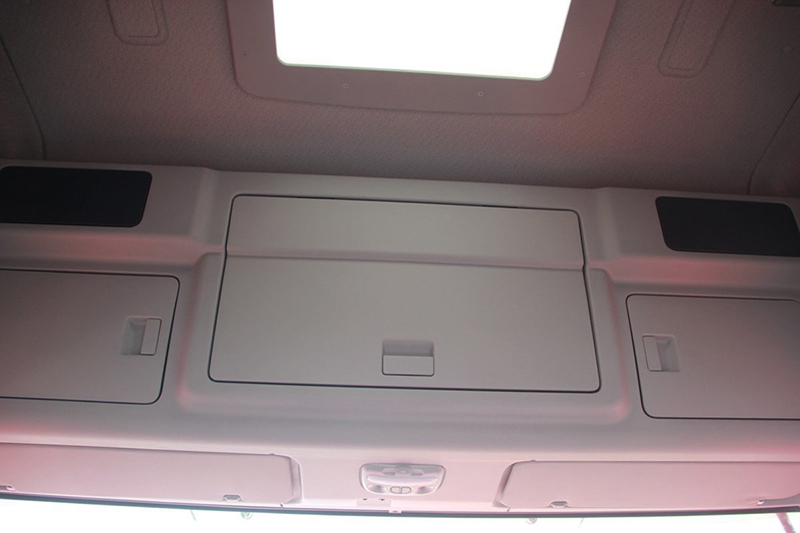 Super - large storage space to meet the ultimate storage needs.