Debut: Dongfeng Tianjin epidemic prevention special vehicle chassis
25-02-2020
With the outbreak of novel coronavirus in Wuhan, public health and environmental safety has become the focus of prevention and control, especially in hospitals and surrounding areas where there is a high concentration of personnel. Manual operations are highly dangerous, and how to effectively and safely implement disinfection has become a difficulty.
After learning about this situation, Dongfeng Commercial Vehicle Chassis Refitting Long-term Cooperative Customer Yingfeng Zhonglian Environment responded quickly and donated 15 units of Dust Suppression Vehicles with Dongfeng chassis to Wuhan as epidemic prevention and disinfection vehicles, of which 10 are Dongfeng Tianjin Chassis.
From the decision to disinfection operations, it took only five days, Dongfeng commercial vehicle completed the race against time together with Yingfeng Zhonglian Environment.
Zhao Yuan, chief of the special chassis marketing planning department of Dongfeng commercial vehicle special chassis department, said: "In the industry, we are the first enterprise to issue epidemic prevention special chassis without work resumption, and we are also the enterprise to assist Yingfeng Zhonglian Environment to put the first batch of special chassis modified into epidemic prevention and control." He said firmly, "although there are many challenges in delivering due to the epidemic, we overcame all these difficulties to make sure the vehicles can be sent to Wuhan."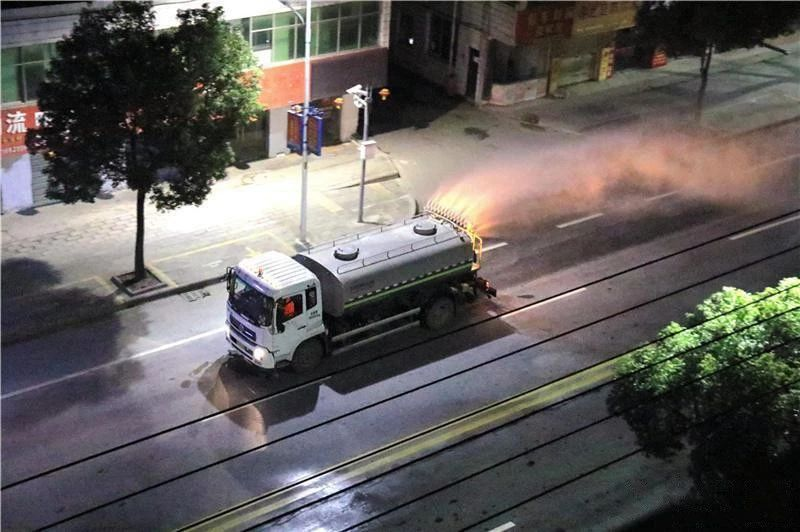 Since taking up the post of disinfection in Wuhan city on January 29, these multifunctional disinfection vehicles modified from Dongfeng Tianjin chassis have become the main fighting force and have continuously cleaned and disinfected hospitals, residences, residential areas, roads and other public places in Wuhan.
With the efficient application of disinfection vehicles in Wuhan, the operation of disinfection vehicles has been rapidly promoted throughout the country, and dust suppression vehicles have been converted into urban disinfection vehicles in succession. The surge in customer orders has also made Zhao Yuan's team extremely busy.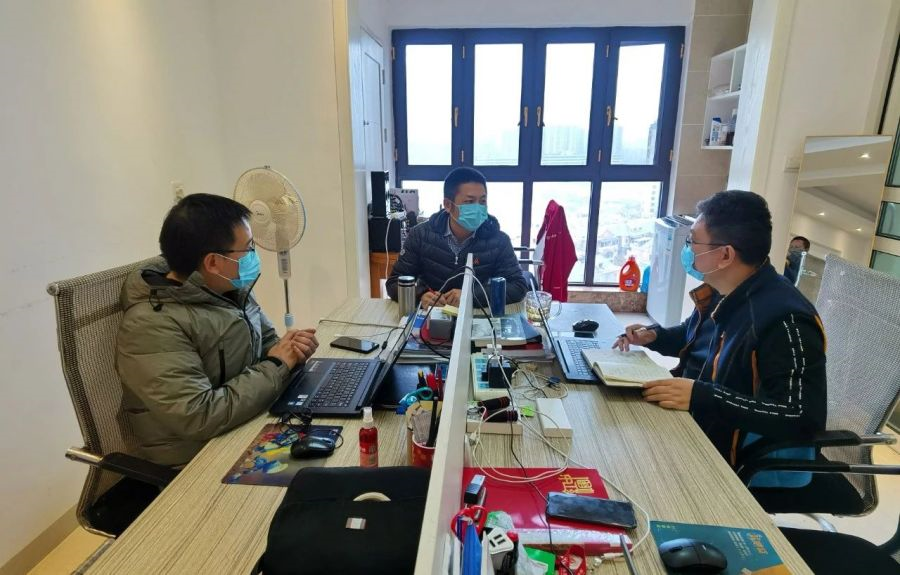 Throughout the Spring Festival holiday, Dongfeng Commercial Vehicle Chassis Refitting Team has been working, busy sorting out inventory resources and working with the Logistics Department to formulate a resource guarantee plan for special logistics conditions during the epidemic period. Although the company itself is located in the hardest hit areas of the epidemic and is facing difficulties such as limited access for employees and road control, various departments actively coordinate with each other. On the premise of ensuring the employees' self-protection, the company continuously updates the transportation plan according to the real-time dynamics of the daily epidemic and traffic control, organizes the employees to handle formalities such as vehicle back loading, temporary license, insurance, etc. quickly, and actively applies to the government for vehicle passes to ensure the smooth delivery of vehicles.
The first batch of 5 units of Dongfeng Tianjin chassis has arrived in Changsha on February 10, and the second batch of 25 units will also arrive in Changsha on February 20.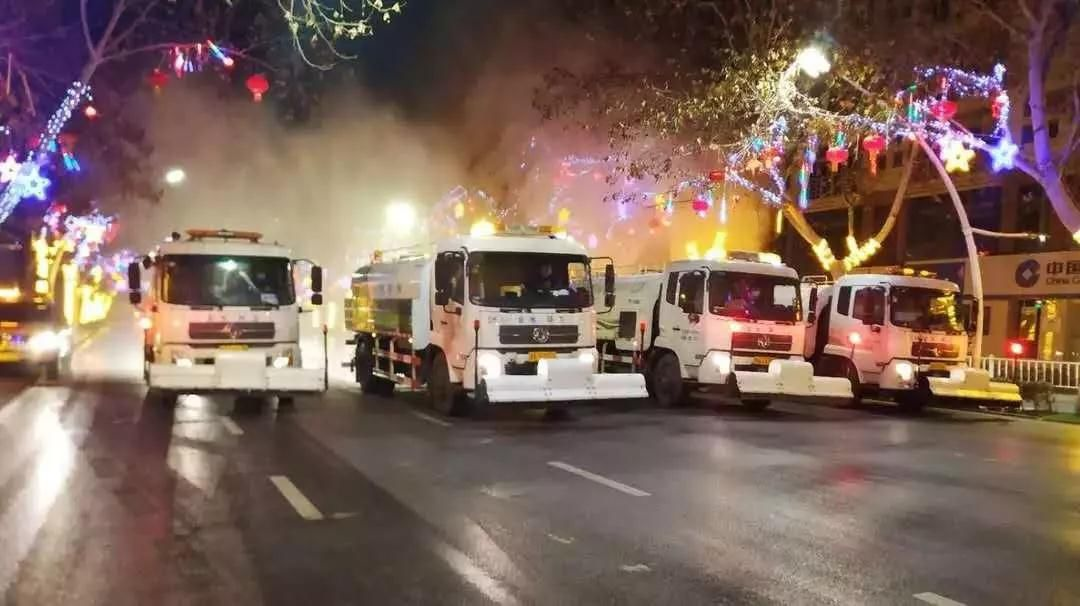 In Bijie of Guizhou Province, Haimen of Jiangsu Province, Shiyan , Xiangyang , Yichang and Suizhou of Hubei Province, Ningbo of Zhejiang Province, Zhuhai of Guangdong Province, Xiamen of Fujian Province, Dazhou of Sichuan Province, Hefei and Suzhou of Anhui Province, Zhengzhou, Nanyang and Luoyang of Henan Province, disinfection vehicles modified with Dongfeng Tianjin chassis have also been seen shuttling through the streets and lanes of urban areas and working diligently.
In addition to environmental disinfection vehicles, medical waste vehicles modified from Dongfeng Tianjin chassis also play a important role in epidemic prevention. According to the data of the Ministry of Ecological Environment, at present, the operation and disposal capacity of medical waste in Hubei Province is 317.5 tons/day, an increase of 137.5 tons/day over that before the outbreak. If the medical waste is not treated in a timely and reasonable manner, it will have a huge negative impact. The large amount of investment in medical waste vehicles ensures the normal operation of this work.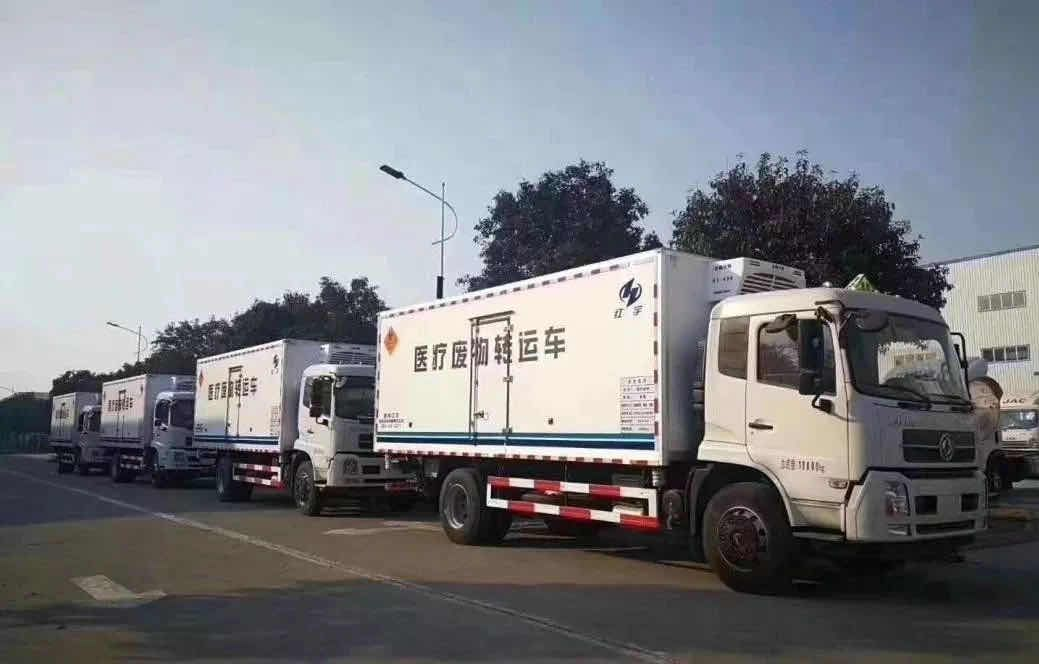 If a car is compared to a person, then the chassis is the skeleton of the human body. Only by having a reliable chassis can it become a good car. For many years, all kinds of sanitation vehicles modified from Dongfeng commercial vehicle chassis have been serving the country to protect clean water and blue sky and have become loyal guardians of the public health environment.
At present, the epidemic prevention and control work is at the most important moment. Dongfeng commercial vehicle is in the decisive position of winning the war. Dongfeng commercial vehicle will continue to actively carry out and cooperate with the epidemic prevention and control work. They will cooperate with their partners to make various preparations for the full resumption of work.