Yunlihong is one of industrial service companies in China.
Yunlihong is one of industrial service companies in China. Take the culture of strict design , quality and honesty, we has established good relations with customers around the world and enjoys good reputation.
Our core business consists of two parts. First , exports of well-known Chinese brands trucks, including such as tractor truck, dump truck, box truck, refrigerated truck, dangerous goods transport truck, truck mounted crane, ambulance etc.
On the other hand, we customize new industrial products for client (currently mainly contains vehicle design, engineering machinery design, factory and production line design).
We sincerely welcome the friends from all over the world to visit and cooperate with us. We provide design, production, logistics, after-sales service and training which means one-stop services. We believe we will establish the cooperation with pleasant, practical, efficient and honest.
KL Heavy Transport Chassis

Setting the new shipping standard. Ground-breaking features put the Dongfeng KL in a class of its own. This truck is developed for the transport requirements of the future. Automatic transmission, fuel-saving cab design, efficient design of the whole logistics. From the first stop to the last, Let's call it TC ( coastline – country - city ).

Read More

KR Versatile Chassis

The multi-purpose specialist. Our most versatile truck to date. Stunning design, fantastic handling - and great operating economy. A truck that uses every drop of fuel as efficiently as possible. That makes bodybuilding easy. And that allows its driver to do the job better, with less effort. Meet the Dongfeng KR.

Read More

KC Construction Vehicle

A true construction truck. A truck built for the toughest working conditions on earth. Swift, efficient transportation of large loads, without getting bogged down. And while the Dongfeng KC is robust, it's also been developed to make driving construction applications easier and safer.

Read More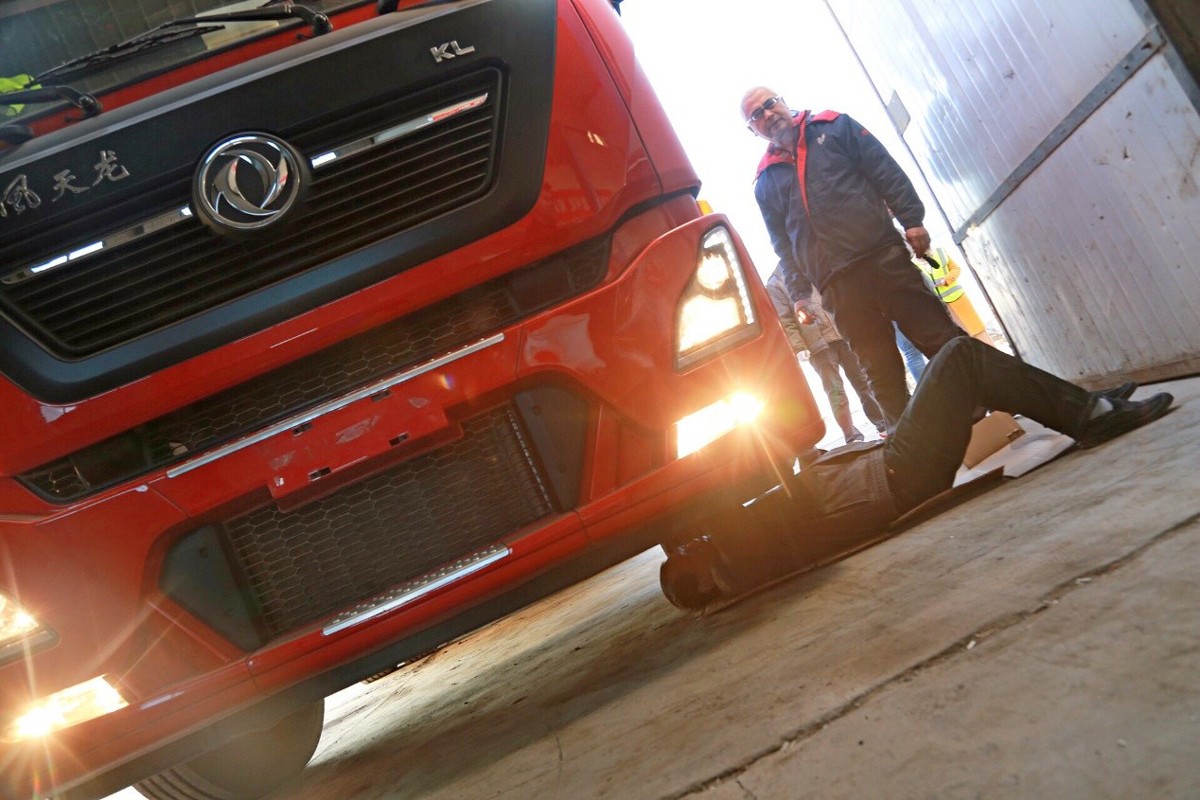 Shiyan Yunlihong Industrial & Trade Co.,Ltd was established in 2003, located in the motors city of China. As an authorized professional supplier of commercial vehicles, we supply original Dongfeng trucks for over 16 years and our main products including: construction dump truck, mining tipper, retail lorry, box van truck, long distance tractor truck, all-terrain vehicle and different kinds of special vehicles such as truck mounted crane, ambulance, refrigerator truck, hook truck, fire fighting truck, tanker truck. hazardous chemicals transportation truck. Meanwhile, we focus on the aftermarket service which is based on the full range of spare parts stock and our improving oversea maintenance service stations.
Details
Because the operation area of special vehicles is limited, you can only operate and transport in specific working conditions and fields. Therefore, you must be cautious about choosing vehicles. So how do we choose the right vehicle?There are some recommended models:

17-04-2020
ShiyanYunlihong Industrial & Trade Co.,Ltd.